Like many crises in history, the COVID-19 pandemic forces Christians to come to terms with related medical issues. The question in many people's minds is – should Christians receive the vaccine? I have had to contend with this question as friends and immediate family members have gotten the virus. COVID-19 has disrupted our lives and brought grief on a scale that I have not experienced in my lifetime. The social and economic effects of the pandemic will remain with us for a long time to come. This is why as Christians we will do well to determine what a proper Christian response to a vaccine should be.
.
A number assert that the vaccine is a part of a sinister plan of evil forged against our world today. Some go as far as to connect the vaccine with the end time prophecies. Some will not take it as a matter of principle because of the vaccine's problematic connection with immoral economic institutions. Others are reluctant to take the vaccine because such an action explicitly demonstrates lack of faith in God's healing. Others are indifferent. Then there are those who will take the vaccine. I fall among those who would take the vaccine. The question is whether there is a valid Christian reason why one should take the vaccine [or should not take it for that matter.] As a Christian I am convinced that there is a strong argument why we should receive the vaccine. The following paragraphs are for those who would like to explore key reasons why as a Christian one should consider the vaccine. One who is strongly compelled by conviction or compulsion from other quarters (such as imminent prophecies, objections to industry issues, friend's stories or WhatsApp forwards) might not find this as useful as they might like. I invite you to follow with me for a moment, and cross check my scripture references for yourself as you follow my train of thought.
.
So, should Christians take the Covid vaccine? To answer this question one needs to address 3 important related questions which generally guide Christian engagements with issues. Does God explicitly forbid it? Does God explicitly allow, or encourage it? What does Scripture teach?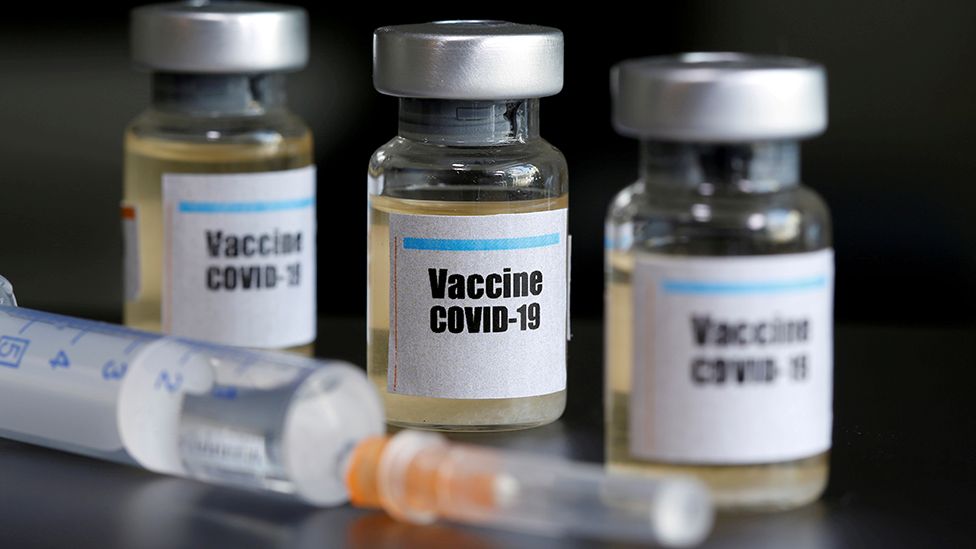 .
Does God forbid the taking of vaccines? There is no mention of vaccines, or similar substances, in the Bible. It follows therefore that the Bible does not stop people from taking vaccines. There is no verse that says "thou shalt not take vaccines" Does God then allow or encourage vaccines? The answer is somewhat more technical, but still in my view straightforward. The Bible does not explicitly recommend the taking of vaccines. In other words, there is no verse you will find telling you "thou shalt take vaccines." (One though could argue that the smearing of blood on the doorposts in Exodus was a kind of vaccination against first born death. But vaccination doesn't work that way, and in any case, that was not really the point of the passover. We can discuss that another day.)
.
In the absence of prohibitions or recommendations for vaccination in scripture we have to go to the third question. This is where we have to look at the body of Biblical teaching to give us guidance. This is standard practice for Christian living. Where we do not find explicit mentions of particular issues we look at the counsel of scriptural principles to guide us. This is how we discern, for instance, whether or not to ride in public transport, listen to radio or surf the internet.
.
With the issue of vaccines there are a number of important principles that give us counsel. I will pick 3 of the most important. The Bible teaches the sacredness of life and the importance of stewarding such life properly. God also teaches in Scripture about the purposeful pursuit of knowledge. Thirdly, through the person of Jesus, God demonstrates to us His sovereignty over human limitations, of which illness is an ever present example. Let us look at each of these principles in turn.
.
Human life is sacred before God. He forbids the wilful destruction of human life (Exodus 20:13, Deut 5:17). Furthermore, human life held in these earthly bodies means something to God, because it facilitates worship (1 Cor 3:16-17). We are made in God's image which connects human life with God in way that is unique from other creation. (Gen 1:27)Through these passages, the Holy Spirit is teaching us about the sanctity of human life and the importance of protecting it as a duty to God, to community and to ourselves. Vaccines are one of the ways God has allowed us to to fulfil this sacred duty to ourselves and the most vulnerable among us.
.
Much of science is the quest to gain knowledge for a particular use. God intends us to responsibly apply ourselves in research and profitable learning. There is something beautiful about discovering amazing things that God has woven into our earthly existence. (Prov 25:2). A profitable quest for knowledge can be helpful in establishing people and communities for God's purposes. (Prov 24:3). Scripture also cautions us about the futility of an endless quest for knowledge for its own sake. ( Eccl 12:12, 2 Tim 3:7). That is why we need to balance our search for knowledge with an understanding of God and His purposes for us. (1 Thess 5:21, 2 Tim 2:15). Many prominent scientists acknowledge their faith as instrumental in pursuing excellence in their work. Isaac Newton, Michael Farraday, Blaise Pascal, George Washington Carver, Florence Nightingale, Charles Babbage and Gregor Mendel are a few from the history of science. Mendel for example, developed the foundational building blocks of modern genetics. He was a priest! The development of vaccines in the last two centuries is one example of how God allowed us to fruitfully pursue knowledge to help preserve life.
.
God is sovereign over our lives. Christ's death on the cross illustrates God's redemptive plan for all humankind. Nested in this powerful image of the Cross is a very important assertion of God's sovereignty over death. As Christians we believe that through the Cross Jesus defeated the ultimate limitation – that of death. Death and decay are the result of our sin and rebellion from God. One of the ways death and decay assails us is through disease. Sometimes we overcome disease. Other times we do not. However, even when we overcome illness, we cannot escape the ultimate consequence, which is death. But God's redemption is available for us through Christ. The apostle Paul puts it beautifully when he writes, " "Where, O death, is your victory? Where, O death, is your sting?" The sting of death is sin, and the power of sin is the law. But thanks be to God! He gives us the victory through our Lord Jesus Christ." (1 Cor 15:55-57).
.
This means that our commitment to preserve the sanctity of life, must be balanced by a humble recognition of our indebtedness to God for life. Taking a vaccine is, in my view, a recognition of the importance of life to us and to God. The uncertainty around this action is always an opportunity to reflect on our human limitations even with the best science. No vaccine is 100% effective. There are no guarantees. Scripture teaches that God is 100% faithful by His own impeccable standard. It is for these three reasons that I am convinced that when vaccines emerge from the best of efforts, and with reasonable prospects of success, that we should take them.
.
Two questions arise. The first is – What if this vaccine is the product of a plot to dupe humanity into an evil plan? (Or a similar argument.) I will admit here that there have been medicines and medical activities which were used for evil. Evil experiments made in the dark European history of the world wars provides some ghastly examples. It is provable, however, that most of these present day stories of evil vaccines fall far short of the diabolical plans of these examples. One important argument against vaccination, and much of modern medicine is the profit motive of the medicine manufacturing [and selling] industry. This issue requires careful consideration because of its serious implications on the lives of individuals, communities and nations. Many have written, with credible evidence, of how industries, policies and even governments have been manipulated to promote medicines for monetary gain. As an example, our country witnessed national borrowing and corporate corruption in the name of the pandemic.
.
That said, my response to this range of concerns is guided by Paul's counsel to the Thessalonians to "examine everything carefully; hold on fast to what is good." (1 Thess 5:21). Not every story on print or social media that claims to inform us is true. In fact many of these stories promote fear and discord. This isn't new. Paul told Timothy about the peddling of fear. (2 Tim 1:7) We must use the knowledge and wisdom acquired mingled with prayerful discernment to establish the truth in many of these stories. Careful examination of many of the stories will usually reveal lies, misinformation, fear, political agendas and contradictions. I have often found that a principle developed by Occam, a devout Christian scholar from hundreds of years ago remains true. He taught that when faced with theories and explanations, the simplest explanation that does not require unfounded or unknown assumptions, is usually the best explanation. This is a helpful rule for research and study and is called "Occam's razor." Many of these theories fail this test.
.
The second question is – What if I personally do not want to take the vaccine? My refusal does not affect anyone else's choice to take a vaccine. While it is true in theory that one person's decision may not affect others' decision, in reality it doesn't work that way. Illnesses that affect entire communities, like pandemics require collective action.(One example of personal desire vs community protection is the wearing of masks in public.) It seems to me that the opposite is actually the most Christian response. That I should take the vaccine, precisely because taking it promotes the chances of life and health for someone else. Rather than think about my own desires, God's grace given to us freely, teaches me to consider the lives of others as I live my own. Afterall the power of life and death is in God's hands.
.
In sum, God will hold us accountable for – decisions we made to hold life as sacred, to apply and promote the quest for profitable knowledge (such as vaccine development) and to acknowledge God's truth and sovereignty over our frail limited human condition. No vaccine will offer a full guarantee for life. That said, I consider it my Christian duty to do everything I can to protect life, especially of the vulnerable ones in our community. My considered opinion is that God will hold us accountable for what we did when presented with a vaccine which to the best of our knowledge was meant to preserve our own lives, and the lives of the most vulnerable in our communities.