COVID-19 has meant that for the first time in my lifetime Christians have had a mandatory break from weekly church services, in most major urban centres of the world. As I write this, church leaders here in Kenya, met today to consider cautiously opening their doors to resume meeting. The announcement has not been made yet – and many are waiting with bated breath. There are obvious health concerns associated with opening church gatherings to the general public. It is also true that the ravages of a pandemic should not outweigh the very important role that religion plays for the long term [spiritual] health of the society. After all this is not the first or the most serious pandemic humanity has faced since 32AD.
The question then is what the urban church in Africa will likely return to after the pandemic. Before I attempt to reflect on that, let me get some important things out of the way.
.
One: There is much talk of the new normal. A useful way to reflect is to see the present situation as normative in a way that facilitates better anticipation for and integration with the future. It might help to think of what we have now and going forward as 'normal,' and the past as the "old normal."
.
Two: Technology has been hailed as the way of the future. Some assume that technology will change everything and replace current modes of physical relationship with virtual means. One analogy sometimes used to describe the technological shift has been the total replacement of camera film with digital photography. I am not yet convinced that virtual relationship and interactions will completely supplant the need for interpersonal interactions such as those in churches. I find it helpful to think of technology as a modifier or accelerator. The entry of mobile phones made phone booths obsolete, but mobile phones multiplied the number of conversations people could have with each other. People never stopped meeting – they still do, but they added mobile communication to the arsenal of relational tools at their disposal. Emails eclipsed hand written or typed personal letters, but people still crave physical meetings. In the same way, I do not expect that zoom will completely replace the need for physical community in church. I will get back to this in a moment.
.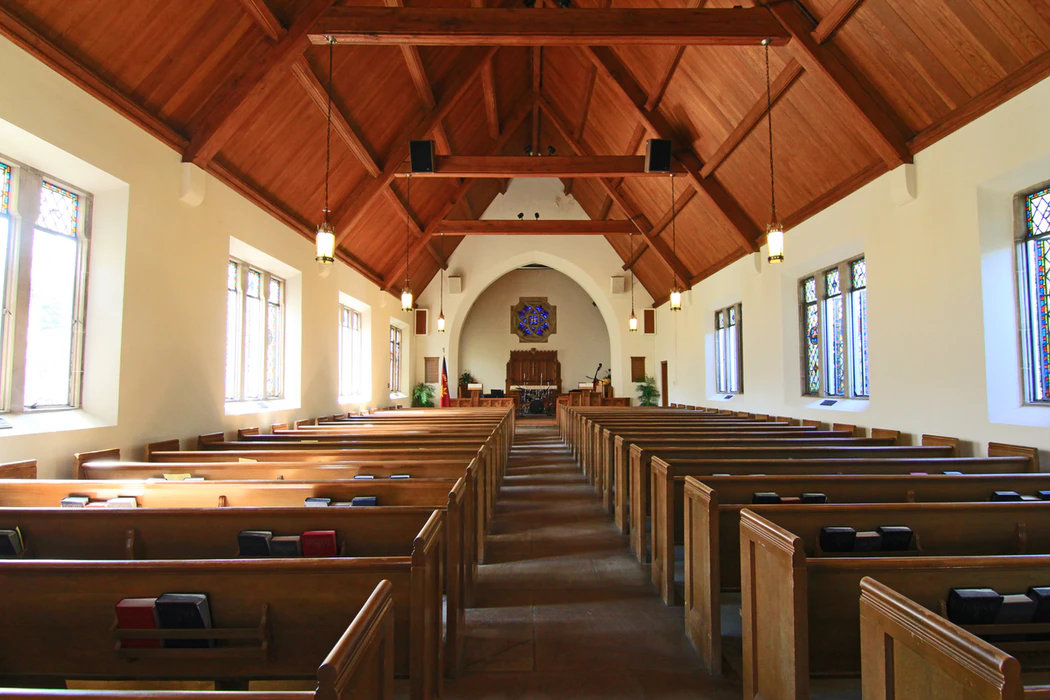 Three: Of all the things that will change – the core tenets of Christian faith will not change. The message of reconciliation between a loving God and an obstinate humanity will remain relevant for all time. The at-times gripping, at-times in your face, at-times baffling, at-times winding story of that reconciliation recorded in the Bible will remain relevant for as long as the human race will struggle with its brokenness.
.
So, if Christians in African urban centres have had a break from Church, will they go back to church? Will churches survive? Will there be a need for people to meet again in the communities we have come to know as the church? The short answer to all these questions is "Yes." The long answer is "it will really depend," and here is why –
.
People will be yearning for the message of life: The average congregation member or potential church goer will be very exposed to a lot of information, trends and ideologies on the internet. Christianity will be one among many 'ideologies.' They will also be exposed to all kinds of 'feel good' spiritual experiences in the form of music, talks/sermons and even online experiences. The thing that will move them from the comfort of the screen to the church building, is a message that goes beyond attempting to produce a feeling [though that has its place]. People will go to church if what they find there is an authentic, life-giving experience of Christ and his people. It will go beyond intellectual engagement with the content, or some good old razzmatazz. They will want to see, and connect with people who are human, genuine about their humanity, but also bold and willing to stake their life on their message. I will not be surprised if people will flock to churches of pastors who are trolled or vilified for standing up for their faith in Christ online. I won't be surprised if people seek out preachers with high personal integrity, and church members who care more about applying the message to their daily lives than trying to be suave or PC. I won't be surprised to see churches emerging which meet in simple ways but put a premium on authenticity and fidelity to Christ. They will crave a meaningful faith not just a fleeting spirituality.
.
People will be yearning for a holistic gospel: I expect people will leave the couch to attend churches that look beyond personal religion. They will find enough of that online – after all the online experience is very much like a supermarket [of global proportions] where people can pick whatever each wants without having to consume it with someone else. It is very individualistic in that sense. People will leave the screen if they find something that offers more – something that offers a community dimension of faith lived out for the benefit of society. The opposite is also true. People will want more than just 'giving back to society.' People might leave the couch to attend a church that isn't just another NGO trying to solve societies' issues without a bigger vision and motivation. There isn't a shortage of causes to follow on the net. I think urban Africans might be moved to communities that tie their message of hope for the society with a bold, well-thought through, and authentically articulated commitment to Christ.
.
People will be yearning for holistic supernatural encounters: Social media has done an
excellent job of ridiculing charlatans who manufacture miracles for show. The pendulum has also swung on the opposite end where the same media has idolized a humanism that glorifies [even worships] science. Unfortunately, this humanism leaves more questions unanswered about bigger life issues than it answers about the mechanics of it. I suspect that the discerning public, church-going or not, are already suspicious of the two extremes and are looking for more. That 'more' may likely be found in communities that unashamedly offer the possibility of a God who isn't bound by human constraints, is free to perform miraculous acts, not for show but as interventions revealing his sovereignty. These will not be limited to the spectacular. It seems to me people will be very much attracted to Acts 2 communities where God can be seen at work in big and small ways in people's lives without the lights-camera-action mode we have seen recently. People might be willing to leave their laptop at home to go hear the Word of life preached boldly, thoughtfully and authentically, producing life change in people who previously had no hope.
.
People will be yearning for simplicity without being taken for simpletons: Lets face it
, the online world is a highly complicated one with numerous twists and turns. Add to that the complexity of managing virtual relationships with multiple levels of very public interactions. Add to that the real-life friends. Add to that work. Add to that family. Add to that the nagging existential questions of life. An uncomplicated genuine encounter with Christ which touches the heart, the mind and probes the deepest of our emotions will likely inspire a person to make that trip to church. It is possible that, while there may likely be a number of large communities, there will be many more new small communities thriving in this simplicity. Cities are already highly complex places which are expensive to live in and costly to run large gatherings in.  This will inevitably make it hard to financially sustain large teams of full-time clergy. I would not be surprised if this dynamic of our growing African cities will contribute to the shift towards simpler church setups and services.  Teams might end up being smaller with mostly bi-vocational members. It will be simple but not simplistic. That generation will want to engage their faith with their minds as well as their hearts. They want to grapple with the hard personal and societal questions and probe deep for answers. They will hope for leaders [both clergy and lay] who won't be afraid to reflect and probe with them. I can see people leaving that online perch and make the trip to sit under the teaching of such leaders. I can see some gathering around their bi-vocational pastors after service and talking till evening weaving theological issues, with life questions, with counselling matters, all with a measure of seriousness but peppered with some light-hearted fun.
.
COVID-19 is not the end of the church. For a part of the world, things might continue as they did before. There is another part of the world for whom that will be the old normal. The normal will force them to grapple with the issues I raise. After the COVID-19 wilderness, it is very likely that a number of churches in African cities will be unable to adjust to this life in Canaan and may have to give up their existence to make way for a generation of churches that might be very different from what we know. These 'new' churches might have an uncanny similarity with New Testament communities. And that won't be a bad thing for urban Africa. It actually could well be the answer to the fervent prayers of many in my generation and before.